A Walk with Don Barrett Watch Here >>
"On The Ball" featuring Don Barrett Watch Here >>
City Bank Antiques is located in historic downtown Kent, Ohio
at 115 S. Water Street, Kent OH, 44240
Hours are subject to change, so please
call ahead for verification.
Appointments are also available.
Karen Barrett, Owner of City Bank Antiques
kbarrett7@sbcglobal.net
(330) 677-1479
Don Barrett, Co-Owner of City Bank Antiques
webbcball@sbcglobal.net
(330) 677-1914
In August 1995, Don and Karen Barrett opened City Bank Antiques in the original, 1911 City Bank Building in Kent, Ohio. Don is an expert in the repair of American pocket watches. It was inevitable that their hobby would someday develop into a business, which Karen, a former librarian, now manages. Their store offers a variety of antique clocks as diverse as cuckoo and school house regulators to grandfather clocks and pinwheel regulators. The Barretts are proud to be official Chelsea Clock dealers, the "timekeepers of the sea" and the last great American clock company.
In September 2005, Don and Karen showcased their expanded shop which now encompasses the entire original City Bank Building and occupies more than 1850 square feet of first floor retail space. When it comes to antique pocket watches, City Bank Antiques is one of the largest retailers in the state.
City Bank Antiques is noted for their selection of American pocket watches and vintage wrist watches and jewelry. A large selection of sterling silver souvenir spoons, gold, silver and enamel thimbles, silver coins, unique vintage jewelry, old books, Tiffany style lamps, and large scale steam locomotives are just a few of the unusual antique items to be found in the shop.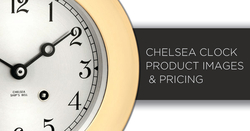 1. Antique Clock and Pocket Watch Repair
City Bank Antiques provides limited mechanical clock repair as well as the repair of antique American pocket watches. Don Barrett has been a member of the National Association of Watch and Clock Collectors (NAWCC) since 1975. City Bank Antiques was the forum for the Webb C. Ball pocket watch and clock exhibit for the prestigious 2006 Ward Francillon Time Symposium.
2. Appraisals
City Bank Antiques offers appraisal services, particularly for watches and clocks. Rates begin at $25.
3. Lay-a-way
City Bank Antiques has a three month lay-a-way plan available. We do not accept any credit or debit cards.
4. Speaking Engagements
Don Barrett is available for speaking engagements on a limited basis on the topics of American pocket watches and clocks as well as financial investment information. Karen is available on a limited basis to speak on general antique interests.
Karen is a founding member of the Pregnancy Center of Kent, now Coleman Pregnancy Center. Don and Karen are members of the National Association of Watch and Clock Collectors and are Business Members of the National Association of Watch and Clock Collectors. City Bank Antiques is a member of the Kent Area Chamber of Commerce, Kent Historical Society, and Main Street Kent. Karen is a past member of the Advisory Board of Kent Social Services and the Board of Standing Rock Cultural Arts. Karen was co-chair of the Kent Bicentennial Parade and member of the Kent Bicentennial Committee. Karen is past Board member of Townhall II and a founding officer of the Portage County Soap Box Derby 1999-2000. The Barretts are members of St. Patrick's Parish of Kent.
Community involvement has always been paramount to the mission of City Bank Antiques. Recognizing a need to entice residents to re-visit their downtown, Karen created and implemented the DICE programs (Downtown Innovative Community Events) in 2004. DICE was initiated as a catalyst to encourage community interest in the downtown Kent business and art community in cooperation with Standing Rock Cultural Arts. The DICE programs bring seven community events to the Home Savings Plaza in downtown Kent yearly.
1. Do you repair clocks?
Yes, Don or our assistant personally repairs all mechanical clocks. All pocket watch repairs are done by Don. We can also fit glass crystals and bezels for old pocket watches. We no longer repair wrist watches. We do not repair anniversary clocks.
2. What time is it?
Ha. Ha. With the many clocks available for timekeeping in our shop, we suggest you consult our George Jones astronomical regulator for the most precise time.
3. What is the oldest item for sale in the store?
With the millions of years needed to make a diamond—probably that is the correct answer, but at 650 B.C. we usually reply, our Egyptian Ushabtis.
4. What kind of clock is that on the outside of your building?
It is a McClintock chime clock that graces the City Bank Antiques building. It is not the original clock, that is long gone. Don found a similar antique clock in a shop in Bellevue, Ohio. We had it remounted on the building in 1990.